5 Ernest George Todd
Ernest George Todd, Metis, GG Grandson of Dr. William Todd was born on February 2nd or March 16, 1912, St. Paul, Alberta.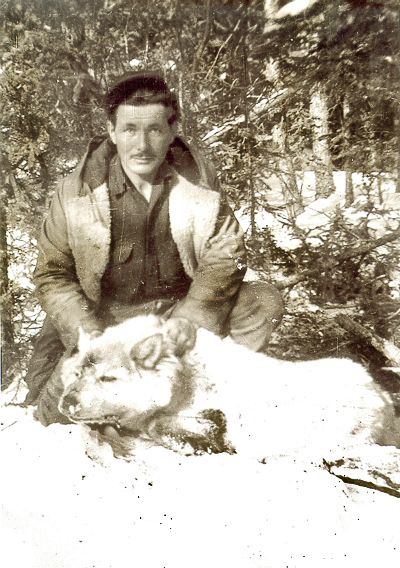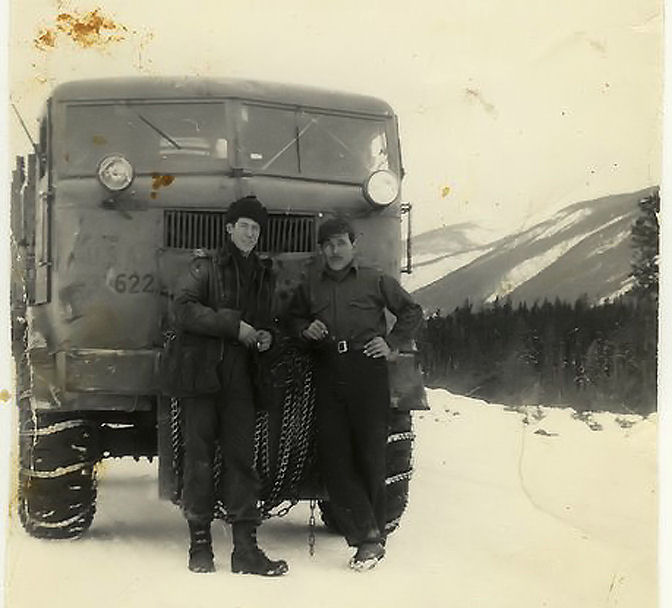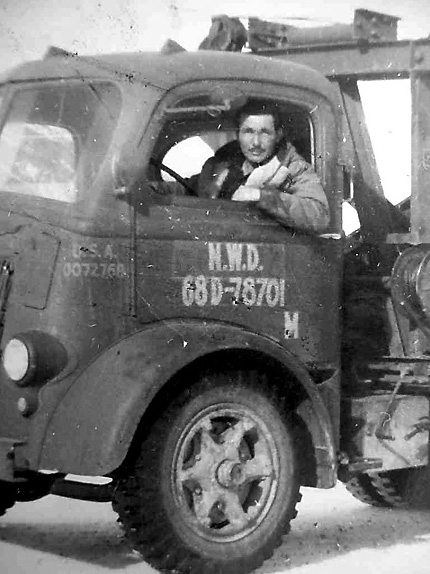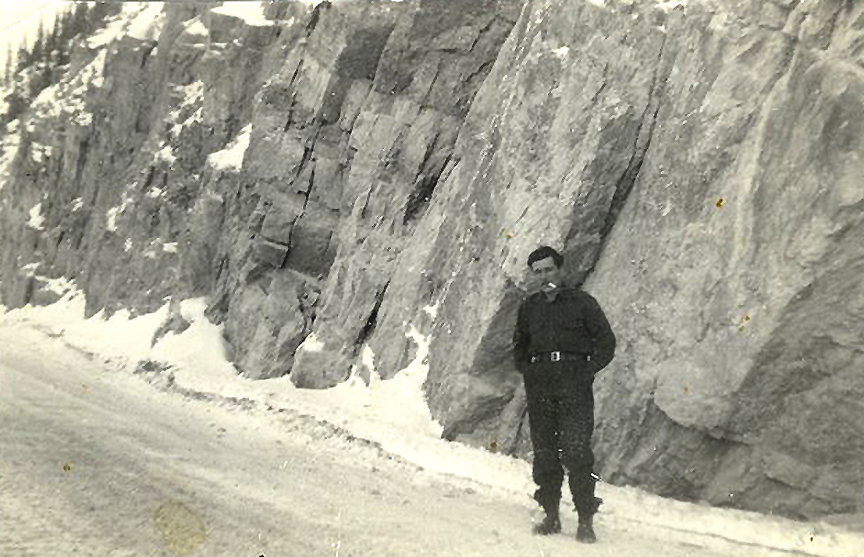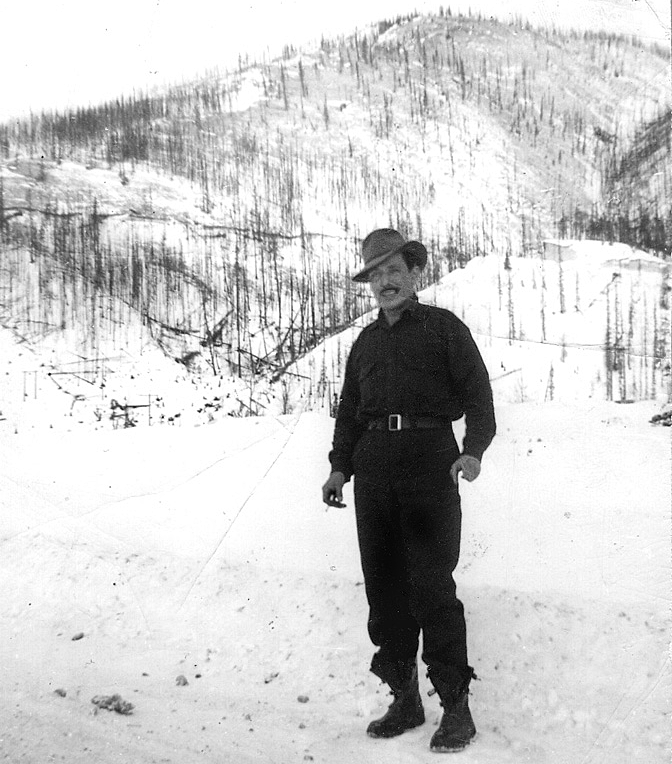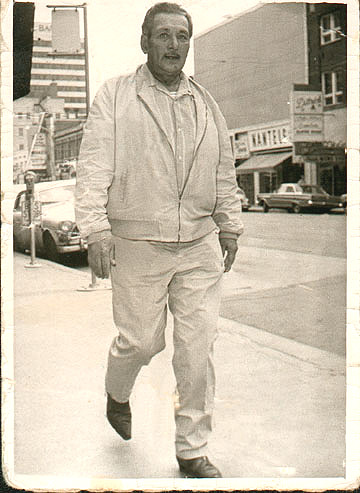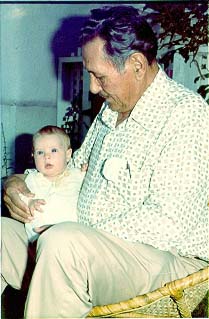 Last photo taken with Granddaughter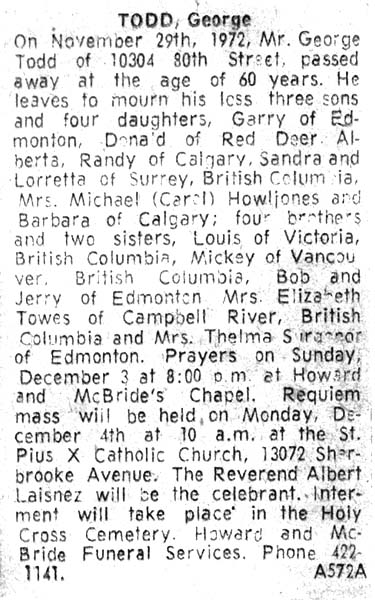 ---
June 1906 Alberta Census
Section Township Range Meridian
NE 24 54 14 W4 (south of Watt Lake near Two Hills, AB)

Todd, James, Male, Married, 25, born Saskatchewan PO Address: Warwick Alberta

Wife: Todd, Caroline, Female, Married, 19, born Alberta
Child: Todd, Louis, Male, Single, 2, born Alberta
Child: Todd, Alice, Female, Single, 3 months, born Alberta
Section Township Range Meridian
E1/2 of SE 35 57 10 W4 Lat. 53.9653 X Long.111.3641

The next move was to a farm near Watt Lake, Two Hills, Alberta and finally to a farm at Hastings Lake, Tofield, Alberta. He had 14 brothers and sisters and his parents were James Todd and Caroline Laframboise. He worked as a Heavy Equipment Operator in Alberta and NWT with oil companies - preparing the land for oil rigs, pipeline and dam projects, construction projects such as the Rabbit Hill Ski Hill in Edmonton, working on the building of the DEW line and the Alaska Highway. He married Myrtle Judith Sharpe in 1947 and had seven children. He died December 1, 1972 and is buried in the Holy Cross Catholic Cemetary on St Albert Trail in Alberta.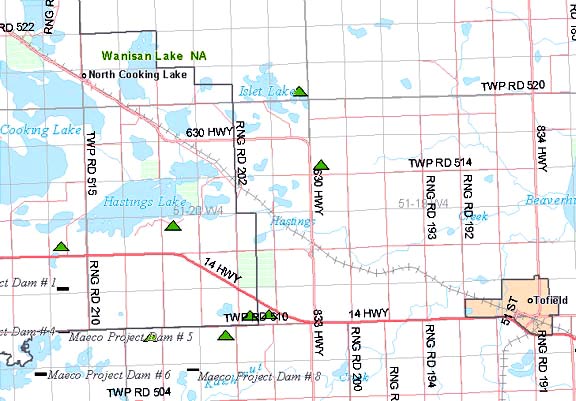 Farmland near Hastings Lake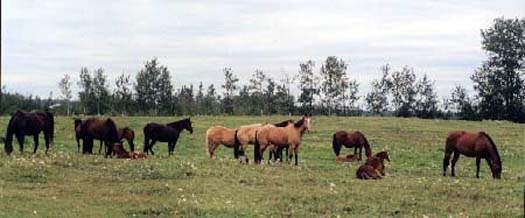 Horses on a ranch at Hastings Lake, Alberta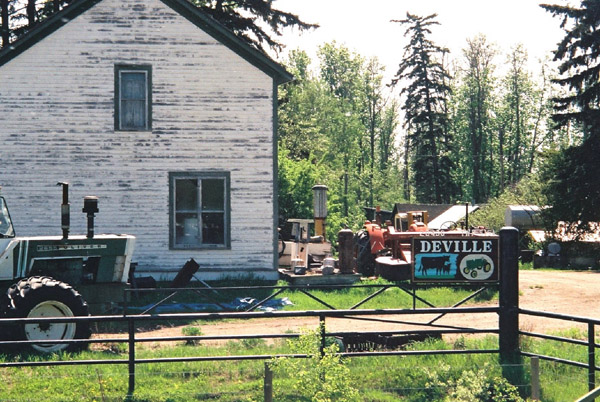 Site of the remains of the village of Deville Alberta
The hamlet of Hastings Lake is located approximately 40 kilometers east of Sherwood Park and can be reached either by taking Highway 14 or Wye Road. The lake was renamed in 1884 for Tom Hastings, a member of Tyrell's geological survey party. The original name was Kawtikh, which in the Cree language means "the lake that does not freeze".
The large forested area in the Hastings Lake Watershed is a key area for moose and white-tailed deer. With close proximity to the Cooking Lake-Blackfoot Wildlife, Grazing and Provincial Recreation Area and the Waskahegan Staging Area, many hiking and cross-country skiing possibilities exist. Just four km south of the lake on Range Road 204 is the Hastings Lake Hall, which, since the 1940s and with the help of its dedicated volunteers, has offered a centre for local gatherings such as the popular annual Turkey Supper and Spring Horse Show.
---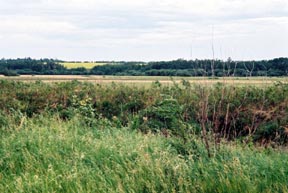 Site of my grandfather, James Todd's former Homestead near Vermillion River, AB

1916 Census of Canada